This is a dream come true at the Kanazawa Contemporary Art Museum in Japan.
1. The museum exhibits various kinds of art marvels which appeal to the human eye. Such an artwork is Mr. Leandro Erlich's creation. Out of many things in the museum, you will find a swimming pool framed by a limestone deck.When seen from the deck, the pool appears to be filled with deep, shimmering water.
"The Swimming Pool" 2004 Leandro Erlich
Photo: Nakamichi atsushi/Nacasa & Partners
2. In fact, however, a layer of water only some 10 centimeters deep is suspended over transparent glass. Below the glass is an empty space with aquamarine walls that viewers can enter.
3. This gives an impression to the people near the swimming pool that some people are walking underwater so easily!
4. Leandro Erlich is from Argentina.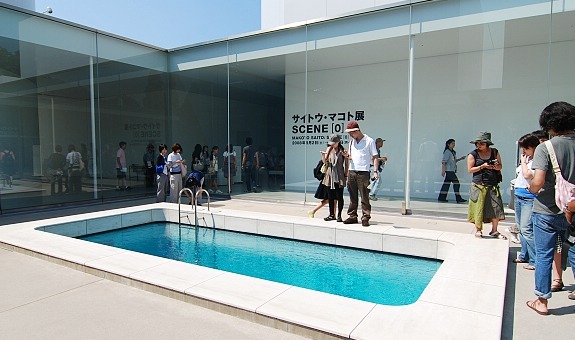 Photo from japan-guide.com